Dynamic Digital Advertising's Professional On-location Digital Photography Services
Build corporate credibility by allowing your customers, clients, investors, or partners to see photographs of actual employees, facilities, equipment, and more. Philadelphia's preferred advertising agency, professional custom website design company, and Pennsylvania's first digital photography studio, Dynamic Digital Advertising (DDA), offers professional commercial location photography services to a variety of industries based nationally and regionally in Pennsylvania, New York, New Jersey, Maryland, Washington D.C., and Delaware.
For images that cannot be taken in our studio, Dynamic Digital Advertising goes on-location: call now to schedule your next photo shoot.
Location Shots Tell a Story


In order for your photograph to be successful, it should tell a story and speak a thousand words. Location shots are effective because nothing tells a story like the real thing. With our still location photography services, there is little need for extraneous text. Who, what, where is often depicted from the image rather than the exposition. Though there is a place for that white backdrop, the right setting not only brings a shot to life but adds an authentic character you simply cannot obtain within the studio.
What's Your Story?
Have you recently moved to a new facility or renovated the existing structure and want to show new clients or partners how your company is evolving? Have you invested in state-of-the-art equipment and want to emphasize your enhanced capabilities? Or have you hired new employees and want to present them internally to staff members or externally to the general public? From exterior or interior shots, to production shots, to corporate headshots, Dynamic Digital Advertising has the know-how to produce high-quality pictures that meet and exceed your expectations.
How DDA Gets Exceptional Location Shots
The skills and equipment necessary for location photography differ from those of studio photography. Location photographers must be capable of fulfilling the frequent need to work quickly and creatively while under pressure. DDA's experienced photographers view these situations as a challenge instead of a hindrance. In fact, this is often where we do our best work. Whether we are working discretely in the background or directing individuals and groups of people, we always maintain a sense of courtesy, consideration, and professionalism.
Some of the best shots are those captured at remote sites: contact DDA for the professional commercial location photography services that build corporate credibility.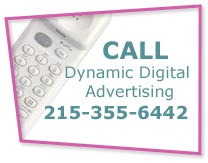 Call DDA today and start increasing your profit potential tomorrow.